Restaurants in places with good Walk Appeal are inherently less fattening than unwalkable ones because meals come with embedded exercise. I just walked to my favorite restaurant and back, and burned 113 calories. That might not seem like a lot, but 113 calories each day for a year is enough to lose almost 12 pounds, which is why people who live in places with good Walk Appeal are thinner.
   We don't eat out every day, of course, but we do walk to the grocery store pretty much every day. Whole Foods is 60 calories away; it's where we shop most often. Publix is 93 calories away; we shop there as well. Walgreens is 56 calories away.
   We rarely buy more than one day's worth of food; often only one meal's worth. There's no doubt we eat fresher and therefore more nutritious food by doing this rather than by driving an SUV to the grocery and stocking up on a week's worth of food. Some people from unwalkable places are shocked to find that we walk over a mile round trip to shop at Publix. "How can you lug all your groceries the half-mile home?" The fact is, when you're buying only a meal or two at a time, there are never so many groceries that they don't fit in my single reusable bag.
   If you'd like some beer with your tacos, Walk Appeal might actually save your life someday. Almost everyone who visits this neighborhood pub walks there. If they have too much to drink, they stumble home, and the worst thing likely to happen to them is to stagger and fall, and bump their head. Contrast that with people who visit a bar in sprawl. Because it's surrounded with bad-to-hideous Walk Appeal, everyone drives there. And if there's no designated driver, those who've had too much to drink will far too often get behind the wheel anyway, endangering their own life and the lives of everyone else along their route.
   I'm of the opinion that cities should strongly consider the Walk Appeal surrounding an establishment trying to get a liquor license. Granting a license to a bar on the highway guarantees that some people will be drinking and driving.
   Eating and drinking establishments don't just benefit from good Walk Appeal; they can actually contribute to it as well. I did an entire blog post on this earlier, but it bears repeating: nothing makes a stronger contribution to Walk Appeal than a sidewalk cafe. That's because the most interesting thing to someone walking is seeing other people. And while you might see someone for a moment on a sidewalk, they are likely to be sitting at the cafe eating and drinking for an hour or more. Or if you're in Paris, they might be there all day.
   ~Steve Mouzon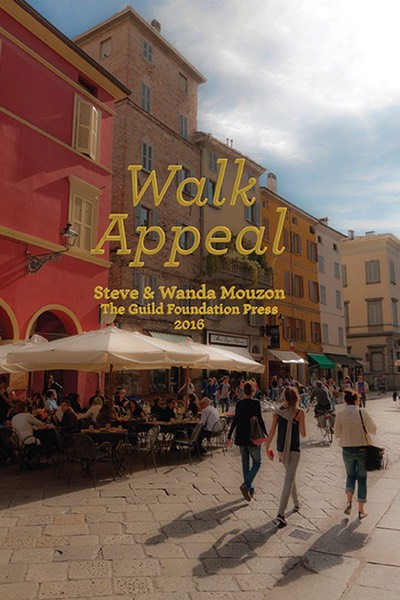 57+